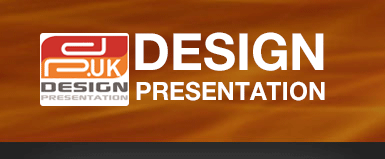 DESIGN PRSENTATION
DesignPresentation is a leading global
provider of CAD and graphic support
services.

Client Login

Services
1. Purpose
This Privacy Policy ("Privacy Policy") applies to all the website pages, intranet pages, mobile and web applications, features, widgets, online services, electronic mails, and related content (collectively, the "Site(s)") owned, operated, or controlled by Design Presentation Associates Ltd., (DPA LTD), and its associates, subsidiaries, trusted business partners or alliances, agents, subcontractors, or third-party vendors (collectively, "DPA" or which may be referred to as "we", "us", and "our"). This Privacy Policy also applies to any personal data that DPA LTD, collects or uses offline in connection with its services or programs in European Economic Areas (EEA), the United Kingdom and certain other Asian Countries. This Privacy Policy does not apply to any site that does not display or link to this Privacy Policy or that has its own privacy statement.
Data Protection and Privacy laws around the globe, including those of the EEA, EU Member States, United Kingdom and certain countries in Asia and the American continents, mandates "adequate" or "equivalent" protections, require DPA LTD, to provide you with certain information applicable to its collection of your personal data. DPA LTD, is a privacy conscious organization and your trust is of paramount interest to us.
We are committed to making sure that any personal data supplied by our clients or their customers or otherwise generated by DPA LTD's business activities is collected and processed in fair and lawful manner. By providing us with your personal data, you also consent for us to collect, hold, use and disclose your personal data in accordance with this policy. DPA LTD, must comply with the applicable privacy laws and other similar laws in the countries in which we operate. Whence you provide us with your personal data, in person, by email, through website or via any of our other international websites or offices, we will endeavour to ensure that such information remains private and is only used in accordance with this policy.
2. Privacy Policy
A. Introduction

DPA LTD, is a leading global service provider of outsourced CAD and 3D modelling services. We cater to the Architecture, Engineering & Construction (AEC) firms and provide relevant services for 2D CAD Conversion, floor plans, 3D models, prototype designs, and virtually graphic support services; including simple to complex format conversions from Raster to Vector, Revit Modeling, 2D to 3D Conversion, DWG to DGN, PDF to DWG, and much more. At DPA LTD, the privacy and security of our Clients, associates and prospects is of paramount importance. This privacy policy explains; how DPA LTD, processes information that can be used to directly or indirectly identify an individual ("Personal Data") collected through use of its website and platform.
For the purposes of this policy, DPA LTD, defines the term "Client" as an entity with which DPA LTD, has an established relationship, the term "Prospect" as any individual that visits our front-end website (for example: www.designpresentation.co.uk) or sends queries to DPA LTD or responds to email queries initiated by DPA LTD.
Any information stored on DPA LTD's platform is treated as confidential. All information is stored securely and is accessed by authorized personnel only. DPA LTD, implements and maintains appropriate technical, security and organizational measures to protect Personal Data against unauthorized or unlawful processing and use. DPA LTD has adequate measure in place to protect the Personal Data against accidental loss, destruction, damage, theft or disclosure.
B. Collection and use
1. General
The following sections cover the specifics of each of the three groups from which data is collected: Website Visitors, Clients and Prospects.
2. Website Visitors
If you are only a Visitor to our website, and not a regular Client for placing online orders or a user of our platform, then this section is relevant for you.
By visiting this website, you consent to the collection and use of your Personal Data as described herein. If you do not agree with the terms set out herein, you may like to contact the webmaster with your feedback and suggestions. If required by applicable law, we will seek your explicit consent to process Personal Data collected on this website or volunteered by you. Kindly note that any consent will be entirely voluntary. However, if you do not grant the requested consent for processing of your Personal Data, the further use of this website may not be possible.
DPA LTD, may collect, record and analyse information of Visitors to its website. We may record your IP address and use cookies. DPA LTD, may add information collected by way of page-view activities. Furthermore, DPA LTD, may collect and process any Personal Data that you volunteer to us in our website's forms, such as when you register for Trial Orders or Sign-up for any services, information and newsletters. If you provide DPA LTD, with your social media details, DPA LTD, may retrieve publicly available information about you from the social media.
Such Personal Data may comprise your IP Address, First, Middle and Last Name, your Postal and Email Address, your Telephone number, your Job Title, data for Social Networks, your areas of Business Interest, interest in DPA LTD, products, and certain information about the company you are working for (company name and address), as well as information as to the type of relationship that exists between DPA LTD, and yourself.
DPA LTD, gathers data about visits to the website, including numbers of Visitors and visits, Geo-location data, length of time spent on the site, pages clicked on or the source where Visitors have come from.
(a). Purpose of Processing Personal Data
DPA LTD, uses the collected data to communicate with Visitors, to customize content for Visitors, to show advertisements on our other websites to Visitors, and to improve our website by analysing how Visitors navigate the website.
(b). Sharing Personal Data
DPA LTD, may also share such information with service vendors or contractors in order to provide a requested service or transaction or in order to analyse the Visitor behaviour on its website.
(c). Cookies
Cookies are small pieces of information sent by a website to a Visitor's hard disk. Cookies cannot be used to run programs or deliver viruses to your computer. By continuing to visit the website, you agree to the placement of cookies on your device. If you choose not to accept our cookies, we cannot guarantee that your experience will be as fulfilling as it would otherwise be. We may also place cookies from third parties for functional and marketing purposes. The use of cookies is widespread and benefits the surfer.
For further information, see DPA LTD,
Cookie Policy
.
(d). Links to Other Sites
Please be informed that while visiting our site, Visitors can follow links to other sites that are beyond our sphere of influence. DPA LTD, is not responsible for the content or privacy policy of these other websites.
3. Clients
Clients should be aware that in placing Online Orders, they could be disclosing information that could make them personally identifiable to DPA LTD. The security and privacy protection implemented on DPA LTD's platform does not cover this type of transfer or disclosure of personal information. Clients following up on orders should be aware that they alone are responsible for the content of their responses. For more detailed information concerning the protection of privacy when following up on orders, Clients may either contact DPA LTD or the entity rendering the services. DPA LTD is responsible to ensure that collection and processing of data is done in accordance with applicable law. DPA LTD, will not process Personal Data of Clients for other purposes or by other means than instructed by its Clients.
(a). Enquiries
If you wish to inquire about your Personal Data that may have been collected by DPA LTD, we recommend that you may contact DPA LTD either via email or by phone. DPA LTD acts as a Controller once it processes the required services directly for its Clients, so in some cases it does control the Personal Data used or stored in DPA LTD's database. However, there are times when DPA LTD acts only as a processor and not a controller, such as when a Client subcontracts services to DPA LTD.
(b). General
In order to provide services to its Clients, DPA LTD, collects certain types of data from them. Furthermore, DPA LTD collects information from Clients when they place orders for services. Section c will describe how the data is collected and used by DPA LTD. Data entered or transferred into DPA LTD, by Clients such as texts, instructions, parametric values, designs, outlays, remarks, contacts, media files, etc., remains the property of the Client and is not shared with a third party by DPA LTD, without explicit consent from the Clients.
(c). Collection of User data
During registration and later on DPA LTD's platform, Users provide information such as name, company name, email, address, telephone, and other relevant data. This information is used by DPA LTD to identify the usage and accordingly provide support, services, mailings, sales and marketing actions, billing and to meet the other contractual obligations.
Clients can at any time access and edit and update their contact details by logging into their account with their username and password to DPA LTD's platform. Clients may further create their Sub-Client with different privilege levels within their account. It is the responsibility of the Client (that creates sub-clients) to choose the level of access that each sub-client may have. Once these new sub-clients log into DPA LTD, they meet the definition of Client as per this policy. DPA LTD will not retain Client data longer than necessary to fulfil the purposes for which it was collected or as required by applicable laws or regulations.
(d). Collection of Client data
It is DPA LTD's responsibility to ensure that collection and processing of data is done in accordance with applicable law. DPA LTD, will not process Personal Data for any purposes other than instructed by its Clients.
Client data includes data from individuals uploaded, transferred or manually entered by the Client into their account for the purpose of providing instructions and feedback to DPA LTD by responding to the order requests. Personal Data may include personal contact information such as name, address (home/business), telephone or mobile number, email address, information concerning family, lifestyle and social circumstances including age, date of birth, marital status, number of children, employment details, education/qualification, business contact details, gender, religion, race, health detail and other sensitive Personal Data. Answers to questions by Clients may also include Personal Data.
The purpose of collecting Personal Data is a part of an order process and will vary depending on the service requirements, as set up by Clients. As DPA LTD provides services to a wide range of customers and businesses, the purpose may vary greatly. For Clients in the EEA DPA LTD will be the controller. For Clients submitting Orders on behalf of their customers in the EEA, the Client will be the "controller", as defined in the Directive and the GDPR guidelines. The purpose will consequently be defined by the Client.
If you or your organization is required under the European Union's General Data Protection Regulation (GDPR) to enter into a Contract, or other legally binding act under EU or Member State Law, with your data processors, kindly review and accept DPA LTD's "Data Consent Form" in your Client Log-in panel on DPA LTD's website.
(e). Geographical location
Data Region is a center located within a defined geographical area where DPA LTD's and its Client data is stored. All the Client's data is processed solely either in DPA LTD's secured premises or its vendors' facilities.
1. Processing in The European Economic Area (EEA)
For Clients located in European Data Region, all processing of Personal Data is performed in accordance with privacy rights and regulations following the EU Directive 95/46/EC of the European Parliament and of the Council of 24 October 1995 (the "Directive"), and the implementations of the Directive in local legislation. From May 25th, 2018, the Directive and local legislation based on the Directive will be replaced by the Regulations (EU) 2016/679 of the European Parliament and of the Council of 27 April 2016 on the protection of natural persons with regard to the processing of Personal Data and on the free movement of such data, known as the General Data Protection Regulation (GDPR), and DPA LTD processes all the relevant data in accordance with the GDPR.
a. Controller
DPA LTD, processes Personal Data both as a Processor and/or a Controller, as defined in the Directive and the GDPR:
The DPA LTD entity whose Consent Form you filled in (as a Client) will be the Controller for User data, as outlined above in "Collection of User Data" section. For Client data, as outlined in the "Collection of Client data" section, the User will be the Controller in accordance with Directive and GDPR, and DPA LTD will be the Processor. DPA LTD adheres to the Directive of 1995 and the GDPR from May 25th, 2018. Consequently, DPA LTD processes all data provided by its Users with accounts in its European Data Region, solely either in DPA LTD's secured premises or its vendors' facilities.
All data collected by DPA LTD through Online Orders will be stored solely either in DPA LTD's secured premises or its vendor's facilities. DPA LTD has a data processing agreement in place with its provider, ensuring compliance with the Directive. All hosting is performed in accordance with the highest security regulations. All transfers of data internally in the EEA are done in accordance with this data processing agreement.
C. Retention and Deletion
DPA LTD will not retain data longer than is necessary to fulfil the purposes for which it was collected or as required by applicable laws or regulations. For Client data, DPA LTD's Users have control of the purpose for collecting data, and the duration for which the Personal Data may be kept. For Client data, Users with an active account will therefore have the responsibility to delete data when required. When a User's account is terminated or expired, all Personal Data collected through the platform will be deleted, as required by applicable law.
D. Acceptance of these Conditions
DPA LTD assumes that all Visitors (including Clients) of our website have carefully read this document and agree to its contents. If someone does not agree with this Privacy Policy, they should refrain from using our website and platform.
We reserve the right to change our Privacy Policy as necessity dictates. Continued use of DPA LTD website and platform after having been informed of any such changes to these conditions implies acceptance of the revised privacy policy.
This privacy policy is an integral part of DPA LTD,
Terms & Condition of Usage
.
E. Our Legal Obligation to Disclose Personal Information
We will reveal a user's personal information without his/her prior permission only when we have reason to believe that the disclosure of this information is required to establish the identity of, to contact or to initiate legal proceedings against a person or persons who are suspected of infringing rights or property belonging to DPA LTD or to others who could be harmed by the user's activities or of persons who could (deliberately or otherwise) transgress upon these rights and property. We are permitted to disclose personal information when we have good reason to believe that this is legally required.
F. DPA LTD, Data Protection Officer
DPA LTD has a "Data Protection Officer" who is responsible for matters relating to privacy and data protection. If you have any further questions regarding the data that DPA LTD collects, or how it uses it, then please feel free to contact us by email at:
mailto:dpo@designpresentation.co.uk
, or in writing at:
Design Presentation Associates Ltd.,
26 Bessborough Road, Harrow,
Middlesex,
United Kingdom,
HA1 3DL
3. References
• DPA LTD
Cookie Policy
v1.0
• DPA LTD
Terms & Condition of Usage
v1.0