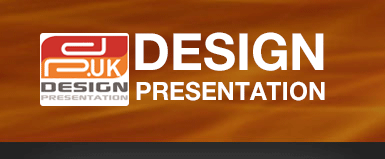 DESIGN PRSENTATION
DesignPresentation is a leading global
provider of CAD and graphic support
services.

Client Login

Services
Home
: »
Terms of Use and Notices
Terms of Use and Notices
1. Terms of Use and Notices
Please read these terms of use carefully before using this website. By using this website, users declare their acceptance of and undertake to comply with these Terms of Use. If one does not accept these terms, they are requested to refrain from using the website.
A. Provisions on the Use of Design Presentation Associates Ltd., (DPA LTD), Intellectual Property
This website is owned and managed by DPA LTD (hereinafter referred to as "DPA", "we", "our"), on-line.
Material on DPA LTD's website or on any other website that is owned, managed, licensed to or controlled by DPA LTD, may only be used for the purposes for which it is made available or explicitly intended by DPA LTD. This material may not be copied, reproduced, republished, uploaded, mailed, sent or distributed in any other way without our explicit permission from DPA LTD. It is also prohibited to use the above-mentioned material on any other website or in any other network environment without our explicit permission.
The adaptation of this material, or its use for purposes other than those for which it is made available or intended, breaches DPA LTD's copyright and other proprietary rights. DPA LTD, reserves all rights in this respect, and will take legal action, if necessary. Users may not use DPA LTD's name, logos or other material without DPA LTD's express written consent.
No content, images and / or software may be downloaded from this website. To the extent necessary, DPA LTD, declares that it holds exclusive and full proprietary rights to its content, images and / or software, and that it does not transfer these rights.
Users of our products and services are fully responsible for the use of all the material that they enter in our system. DPA LTD, can in no way be held liable; if one or more of its clients and/or users in any way breaches or disrespects copyrights or abuses another party's rights or protected products (i.e., without obtaining reproduction rights.), or in general infringes upon legal or contractual provisions or generally accepted standards of due care.
DPA LTD, reserves the right, at all times and without stating reasons, to refuse to supply products and services to users or to remove user's information from the system (including, but not limited to, cases involving pornographic material, breach of privacy, breach of code or illegal activities).
The details of a user's registration are password protected, so that only the user and DPA LTD, have access to the user's personal information and can view, remove, correct or cancel the details of the user's registration.
All email addresses that users of our products and/or services use to login, as well as billing email addresses, must be valid and actively used. If not, DPA LTD, reserves the right, at all times, to refuse to supply products and services to these users or to remove their information from the system.
Our Trial Order Form is for testing and evaluation of our services and official purposes only.
Each user has the right to only one (1) Trial Order, unless otherwise permitted by DPA LTD.
B. Provisions Concerning Feedback to DPA LTD,
DPA LTD, welcomes feedback from its clients, and enjoys receiving users' comments on DPA LTD, products and services. All ideas and suggestions are welcome, and DPA LTD, will take them into consideration. However, we cannot offer any guarantee that such ideas or suggestions will be implemented. We must request that users are specific in submitting their comments about these products and services, and that they should not be sending any source code. We hope our users will understand that the purpose of this request is to prevent future disputes should other people believe that projects developed by DPA LTD's professional staff resemble their own creative work.
If users send ideas, annotations, concepts or other information (together referred to as "Information") despite our request that they are not to send any source code, the Information will be regarded as DPA LTD's property. DPA LTD, will be the sole owner of all existing and future rights with respect to Information of any sort and nature whatsoever, and will be entitled to unlimited use of the Information for all possible purposes, commercial or otherwise, without owing compensation to the submitter of the Information.
DPA LTD, will not be obliged to keep any of the Information confidential nor will DPA LTD, be held liable for the use or disclosure of any of this Information. Furthermore, DPA LTD, can in no way be held liable if the submitters of the Information in any way breach copyrights, ignore copyrights, abuse another party's rights or protected products (i.e. without obtaining the reproduction rights.), or infringe upon legal or contractual provisions or generally accepted standards of due care.
C. Termination of the Agreement
This agreement remains in force until it is terminated by one of the parties.
Users may end this agreement at any time by logging on to the DPA LTD, website, using their login details, and then going to 'My Account' and clicking on 'Close My Account'. The material the user has entered in our system will be removed within 2 business days.
DPA LTD, may also at any time and without prior notice, terminate this agreement if, in the exclusive judgment of DPA LTD, the user does not fulfil a condition or comply with a stipulation of this agreement.
This agreement continues to apply to the use of our products and services dating from before the date of termination. Users are obliged to fulfil their obligations toward DPA LTD, with regard to them.
All payments made are non-refundable and all outstanding costs remain payable.
D. Warranty Disclaimer
DPA LTD, offers no warranty of any kind on the products and services offered on this website, be it explicit, implicit, or regarding their suitability for a particular purpose. DPA LTD, does not guarantee that its materials will work continuously or without error, or that this website or the server hosting this website will be free of viruses or other harmful elements. DPA LTD, will, however, do its best to correct any errors in the program. DPA LTD, has the obligation to perform to the best of its ability to guarantee the workability of its product and corresponding services. Furthermore, DPA LTD, gives no guarantee of precision, accuracy, reliability or otherwise with respect to (the results of) the use of the services on this website. The user bears all costs for any maintenance, repairs or improvements that may be required.
DPA LTD, incurs no costs in these matters.
E. Restriction of Liability
Under no circumstances will DPA LTD's total liability toward a user (be they parties to this agreement or third parties) involving all cases of damage, loss and legal actions (either as a result of contract law, unlawful act, including but not restricted to negligence) or otherwise, exceed the total invoiced amount (Excl. VAT) that was dated and that the user paid to DPA LTD, within the last 12 months.
DPA LTD, cannot be held liable for special damage or consequential damage resulting from the use of the services on this website, nor for the inability to use the services on this website. User indemnifies DPA LTD, for any and all claims by third parties concerning intellectual property rights on material or data provided by or made available by the user, for the performance of the services. User also indemnifies DPA LTD, for other possible claims by third parties who suffer damages in connection with the performance of the services and which are attributable to the user.
Please be aware that while visiting our website users can follow links to other websites that are beyond our sphere of influence. DPA LTD, is not responsible for the content or operation of these other websites.
F. Jurisdiction
The DPA LTD's website and / or software used for this website is subject exclusively to United Kingdom law.
DPA LTD, can in no way guarantee that the materials on its website are available or appropriate for use at other countries. Those choosing to use this website from another country do so at their own risk, and accept responsibility for compliance with local legislation, if, and to the extent, that such is applicable.
This agreement is drawn up in accordance with, and is subject to, United Kingdom.
Should a provision of this agreement be regarded as illegal, null and void, or should it for any reason be considered unenforceable, the said provision will be considered separable from this agreement and will not affect the validity and enforceability of the remaining provisions. Should a dispute occur between the contracting parties or with a third party, irrespective of the nature or basis of such a dispute, the parties agree that the dispute will be settled according to United Kingdom in a United Kingdom court, specifically the court of Harrow, Middlesex, United Kingdom, HA1 3DL.
G. Pricing
Eventual price increases will be communicated to all our Clients before they take an effect. The Client is then free to decide (as always) if they wish to continue using DPA LTD's services.
H. Payment Terms and Conditions
All our invoices are payable within 30 days from the date of invoice. Any deviation of this due date will be explicitly mentioned on the invoice. When an invoice is not paid on time, an interest of 2% per month or per month begun is payable without proof of default. Clients can make the payment of their invoice in the currency of the invoice and in the following way:
• by bank transfer using the bank routing info which they find at the bottom of their invoice.
• by online payment via credit card, Debit Card or via PayPal.
Complaints; if any must be sent to us by registered mail within seven (7) days after invoice date.
I. For Further Information
For further questions regarding these Terms of Use, then please feel free to contact us by email at:
mailto:dpo@designpresentation.co.uk
, or in writing at:
Design Presentation Associates Ltd.,
26 Bessborough Road, Harrow,
Middlesex,
United Kingdom,
HA1 3DL
2. References
• DPA LTD
Privacy Policy
v1.0
• DPA LTD
Cookie Policy
v1.0